One pyrolysis plant stores as much CO2 as 60,000 trees
When it comes to stopping global warming, there are many ideas on how to store CO2 in the future. One efficient technology that is available and ready for use today is the adsorption of CO2 using biochar. One tonne of biochar stores 3.6 tonnes of CO2, thereby improving our arable soils. And unlike other processes such as Direct Air Capture (DAC), no additional energy is required.
One pyrolysis plant stores as much CO2 as 60,000 trees.
To put this into perspective, this is equivalent to a forest covering an area of 60 ha, i.e. 600,000 m², or a square with an edge length of 775 m.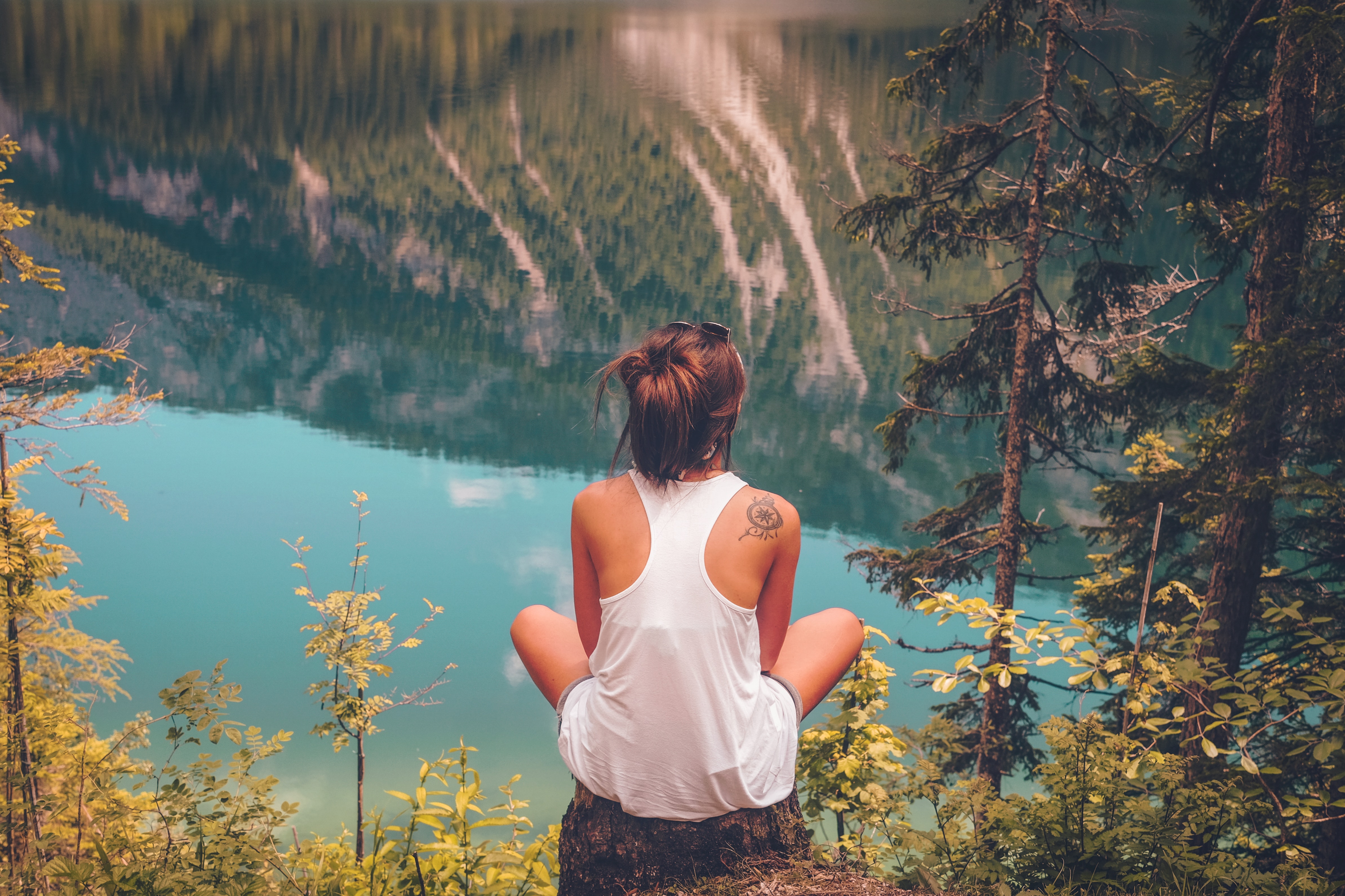 Biomass binds CO2 from the atmosphere. The subsequent pyrolysis of this biomass into biochar allows the carbon it contains to be permanently stored in the soil instead of being gradually released as CO2 through decomposition processes.
Thus, as an operator of a pyrolysis furnace, you actively contribute to reducing the CO2 content in the atmosphere and make an important contribution to "net zero" – the point at which global warming is stopped.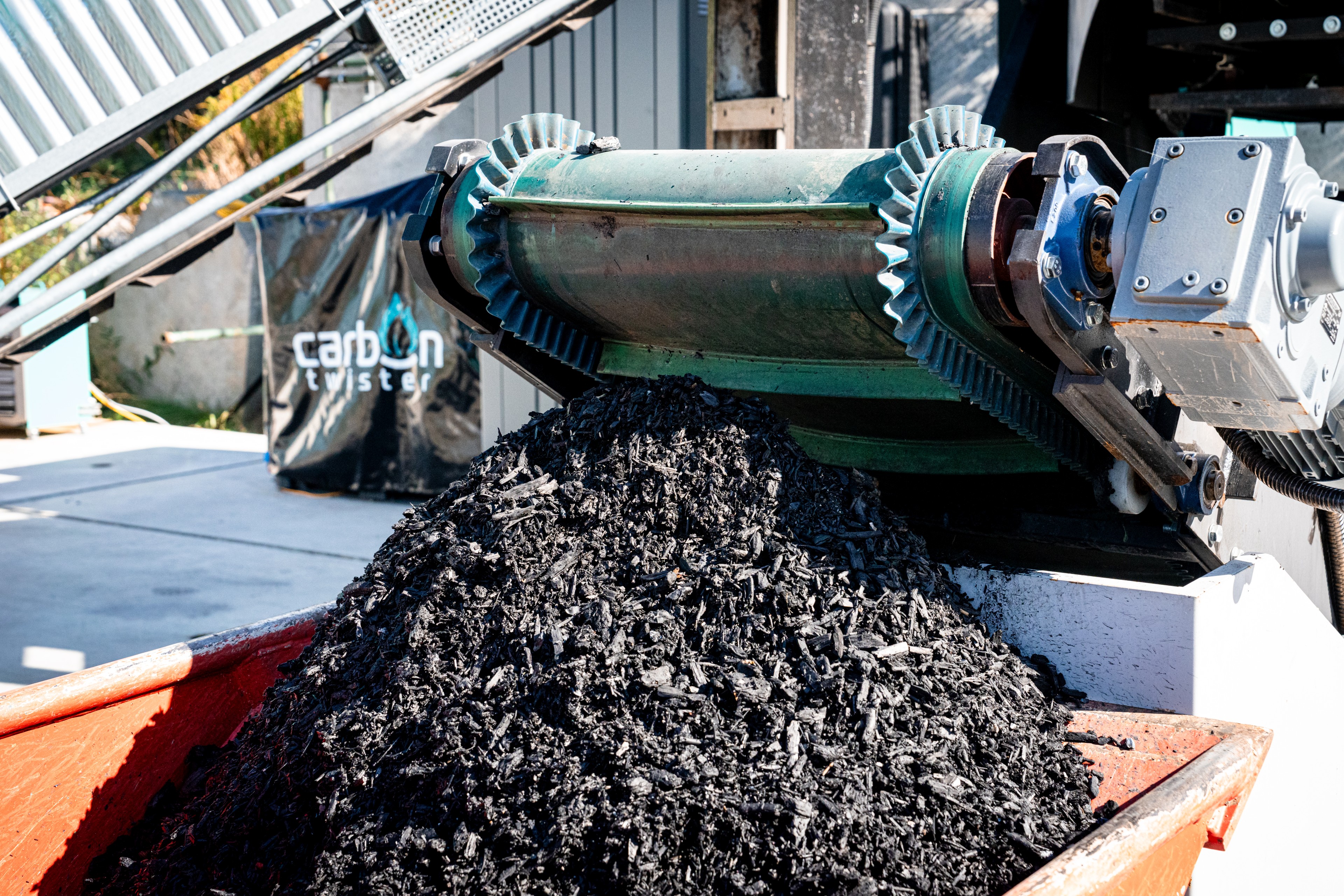 Producing biochar professionally
Produce biochar using our pyrolysis plants. Efficiently and in EBC quality.
Low staff requirements thanks to optimum levels of automation and robust technology. Contact us to arrange a consultation and learn more about our technology and plants.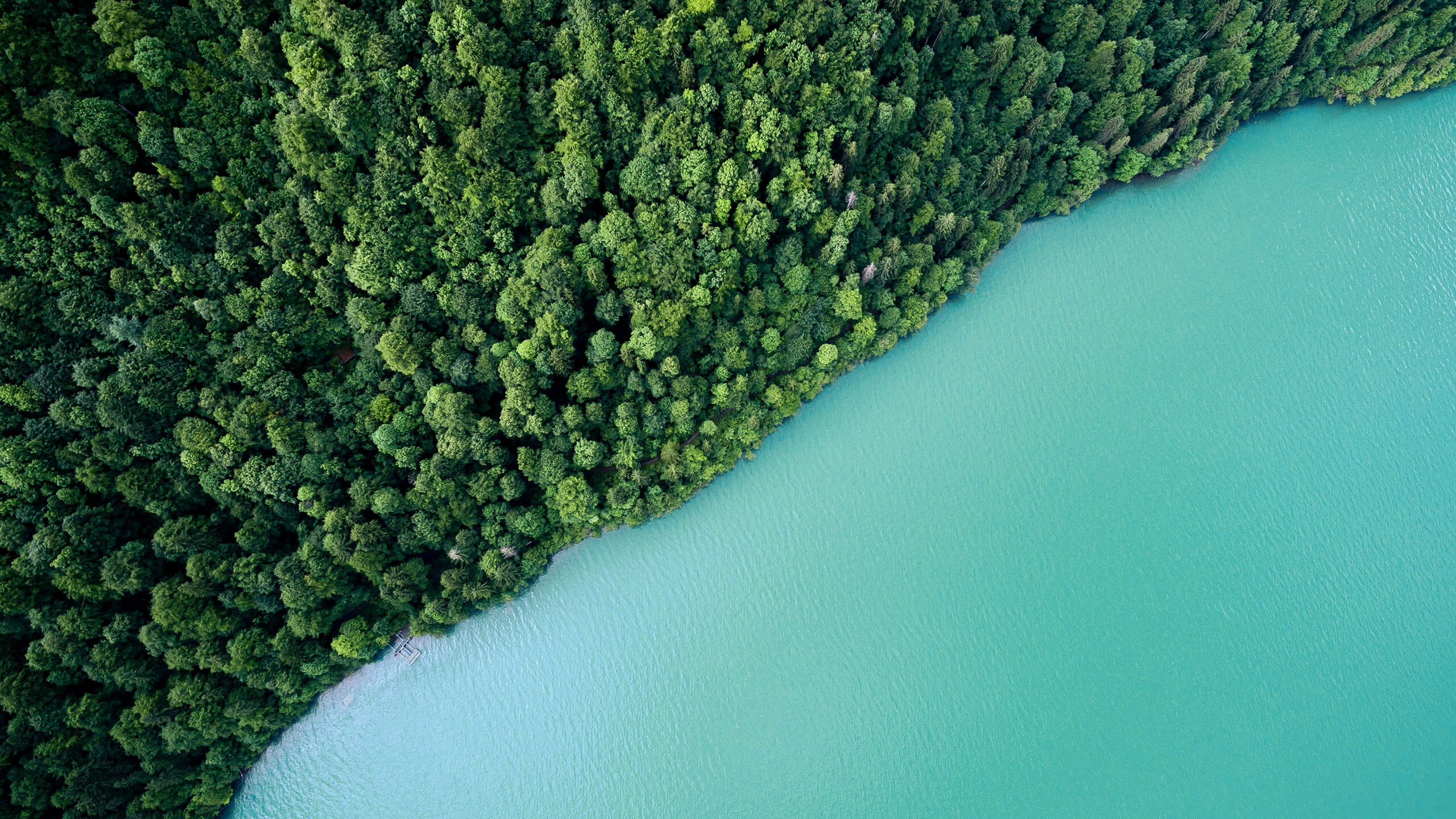 Closing material cycles
Our pyrolysis plants allow you to convert carbonaceous residues into valuable biochar directly on site while simultaneously generating regenerative energy.
When incorporated into the soil, biochar permanently stores CO2. Residual materials thus become a high-quality product that helps protect our climate at the same time.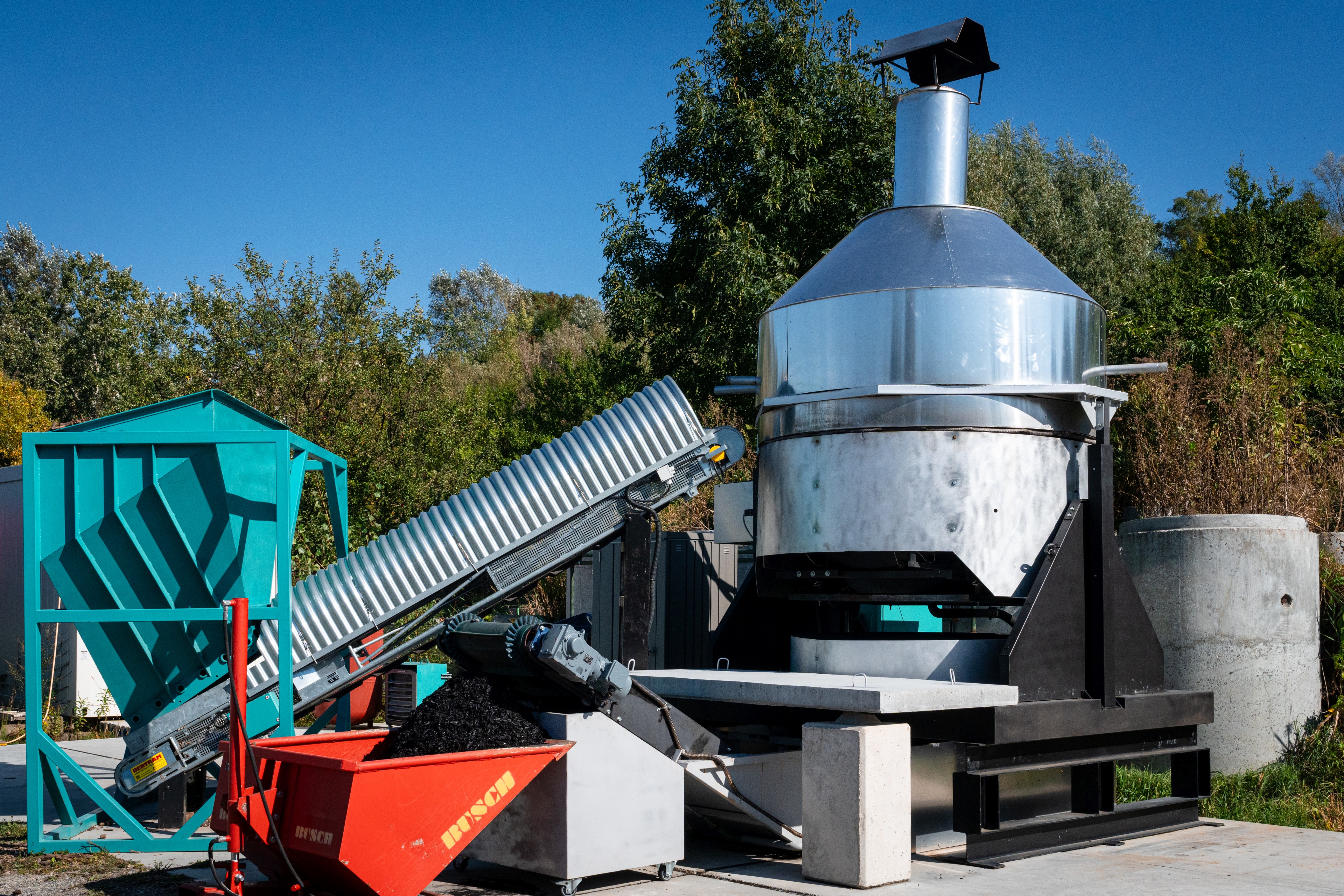 Sustainability as a business model
Public and political consensus exists on the need for sustainable products and business models.
Achieving sustainability through the production of biochar with pyrolysis furnaces pays off financially. Through heat generation, increased yields and compensation for CO2 certificates. Read more about how sustainability pays off.
News